Sneak Preview Tournaments
Sneak Preview Tournaments are usually held 1 week before the release date of an expansion. Participants can stand a chance to obtain exclusive sneak preview event items such as playmats, deck cases and promotional cards. The exclusive items differ from each Sneak Preview Event.
More information about Sneak Preview Tournaments can be found here.
Find the Recommended Booster Draft Rule here.
Shop Tournaments
All retailers and shops that wish to host English Cardfight!! Vanguard Official Tournament: From USA: Please mail your enquiries to

. Outside of USA: Please contact your respective distributors. ※ We can only respond to the above email account regarding to Tournament Enquiries in USA. Click here for more details on Bushiroad Tournament Software.
September 2016 Shop Tournaments
Official PR card support:

PR/0258EN Knight of Morning Sun, Edadus


(PR card for September 2016 period only)

Tournament Listings (September 5 – October 2)
February 2017 Shop Tournaments
February Exclusive PR card support:


PR/0274EN Battle Siren, Pantea


*A hot-stamped version will be awarded to winners!



Tournament Listings
(Jan 30, 2017 – Feb 26, 2017)

*Shop list for some regions will be updated on a later date. Stay tuned!
March 2017 Shop Tournaments
March Exclusive PR card support:


PR/0275EN Catharsis Vivid


*A hot-stamped version will be awarded to winners!

*Tournament list will be announced soon.

Tournament Listings
(Feb 27, 2017 – Apr 02, 2017)
Notice of BTAS Server Maintenance and URL Change
* This notice is applicable to shops / tournament organisers who are using BTAS for tournament applications.
This notice is to inform you of a scheduled maintenance window for the Bushiroad Tournament Application System (BTAS) on Wednesday, October 12, from 11:30am (JST) onwards. The maintenance is expected to last for a few hours and complete around 6:00pm. This maintenance will switch the current BTAS system to a new server for better security and performance.
This will result in a change in the URL used to login to the BTAS:
The new URL will be effective immediately after the server maintenance.
You may continue to use the same login ID and password with the new URL. However, due to the change in URL, the login ID and password remembered by your browser may not be displayed. Should you misplace your ID or password, please kindly contact us at sg_support@bushiroad.com.
We apologise for any inconvenience caused, and we seek your kind understanding on this matter.
Promotional Cards for Recent and Upcoming Shop Tournaments
| | |
| --- | --- |
| Mar 2017 | PR/0275EN Catharsis Vivid |
| Feb 2017 | PR/0274EN Battle Siren, Pantea |
| Jan 2017 | PR/0273EN Knight of Red Flash, Ferdlad |
| Dec 2016 | PR/0269EN Thunder Elemental, Gororo |
| Nov 2016 | PR/0268EN Furyminute Dragon |
| Oct 2016 | PR/0267EN Lady Attacker of Vacuum Collapse |
| Sep 2016 | PR/0258EN Knight of Morning Sun, Edadus |
| Aug 2016 | PR/0257EN Chocolatier, Ronne |
| Jul 2016 | PR/0256EN Dragon Dancer, Karin |
| Jun 2016 | PR/0245EN Battle Sister, Pannacotta |
| May 2016 | PR/0244EN Maiden of Sweet Berry |
| Apr 2016 | PR/0243EN Devildom Chemist |
| Mar 2016 | PR/0238EN Star-vader, Mulepton |
| Feb 2016 | PR/0237EN Eradicator, Unruly Dragon |
| Jan 2016 | PR/0236EN Blue Storm Battle Princess, Koralla |
| Dec 2015 | PR/0227EN Light Elemental, Sunny |
Events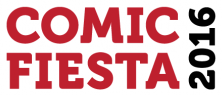 [Malaysia] Comic Fiesta 2016
Dates
December 17-18, 2016
Qualifier Period
November 12-26, 2016 [Ended]
Booth Number
A109 – A116
Venue
Putra World Trade Centre Hall 1
Address
41, Jalan Tun Ismail, Chow Kit, 50480 Kuala Lumpur
[Peru] BushiFest Peru
| | |
| --- | --- |
| Dates | December 17-18, 2016 |
| Main Tournament | Cardfight!! Vanguard Tournament Weiss Schwarz Tournament Luck & Logic Tournament |
| Side Event | Two-Pack Tournament Dice Wars – Special Rule Chanllenge Side Tournaments Ascendant of Aetheros Demo Session |
| Venue | Light & Limit Card Games |
| Address | Av. Ignacio Merino 1926-A Oficina 401. Lince. Lima, Peru |
*Organized by Light & Limit. Supported by Bushiroad South East Asia.